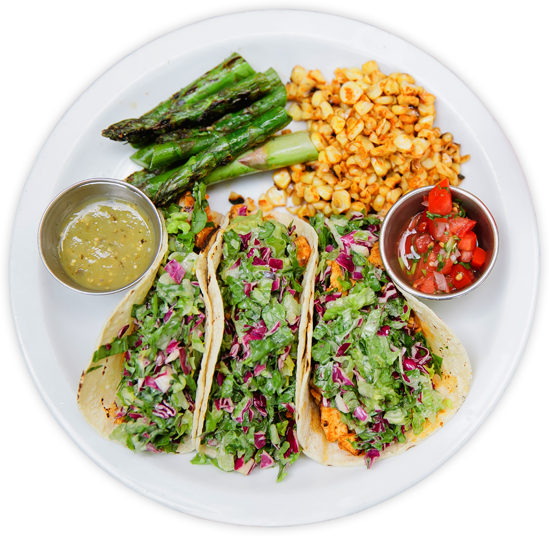 WELCOME TO FRESH CORN GRILL
Since opening its first location in Westwood in Los Angeles in 2006, Fresh Corn Grill serves fresh and flavorful dishes that satisfy both the health-conscious and taste-seekers. A unique take on California cuisine, healthy portions of freshly made salads, hearty pastas, flavorful pizzas, and specialty plates are highlighted with tacos and enchiladas, Fresh Corn Grill style.
The concept of the menu was born with the Fresh Corn Grilled Salad: a plethora of asparagus, corn, and zucchini grilled to perfection, avocado and tomatoes on a bed of mixed greens with a vinaigrette dressing. Grilled chicken, salmon, steak, or shrimp can be added to salads as well as to most other items on the menu.
FOR FAST DELIVERY
We offer delivery via POSTMATES, DOORDASH and UBER EATS.